How Does Fused Glass Work?
Experience? NO!
Easy? YES!
Just pick a Blank and Components from the Glass Fusing Center and glue your design in place. No experience needed! No glass cutting necessary! Come back in a few days for your beautiful fused glass artwork.
1-Pick a shape.

2-Create a design.


3-We fire!


Express Yourself ~ in Glass!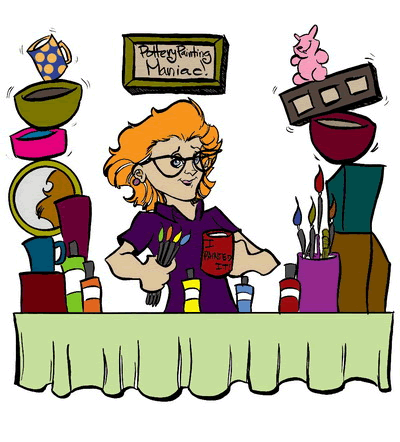 If you're still not sure what fused glass is all about, please phone us (613-531-1606) or come in to see us and it will all become clear!
There is always a member of staff on hand to assist, should you need any help.
Coypright©Rej's Ceramics 2007