How Does It Work?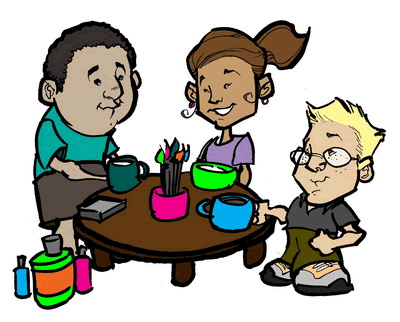 Creating your own ceramic masterpiece is so easy! Just follow the simple steps below:
1 Select an item to paint. We stock a large range of unfinished ceramics known as 'bisque'. Items include plaques, bowls, mugs, piggy banks & childrens collectables, there is a huge range to choose from.
2 Clean your piece. This is done with a wet sponge to remove any dust and provides a clean surface to paint.
3 Think of a design. You can think of a design yourself or use our inspirational idea books, sponges, stencils and stamps for ideas. When you have thought of what you wish to paint, you can draw outlines in pencil first as any pencil marks will disappear when the item is fired in the kiln.
4 Paint. All paints are water based and non toxic so are suitable for all ages. We have a large range of colours to choose from and they dry very quickly. For best results, apply two or three coats of paint.
5 Glazing. We will then glaze and fire your masterpiece in one of our kilns.
6 Collection. The item will then be ready for collection in a couple of days. You'll be proud that you have created an exclusive, personalised piece of pottery that you can keep forever or give as a gift.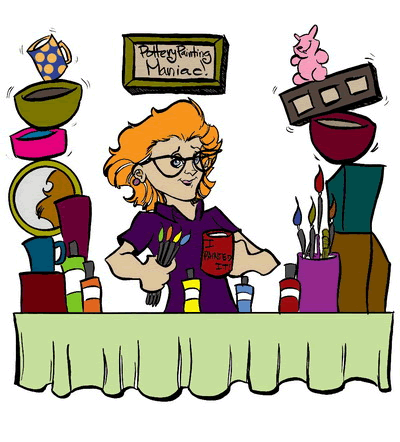 If you're still not sure what painting your own pottery is all about, please phone us (613-541-1606) or come in to see us and it will all become clear!
There is always a member of staff on hand to assist, should you need any help.
Coypright©Rej's Ceramics 2007